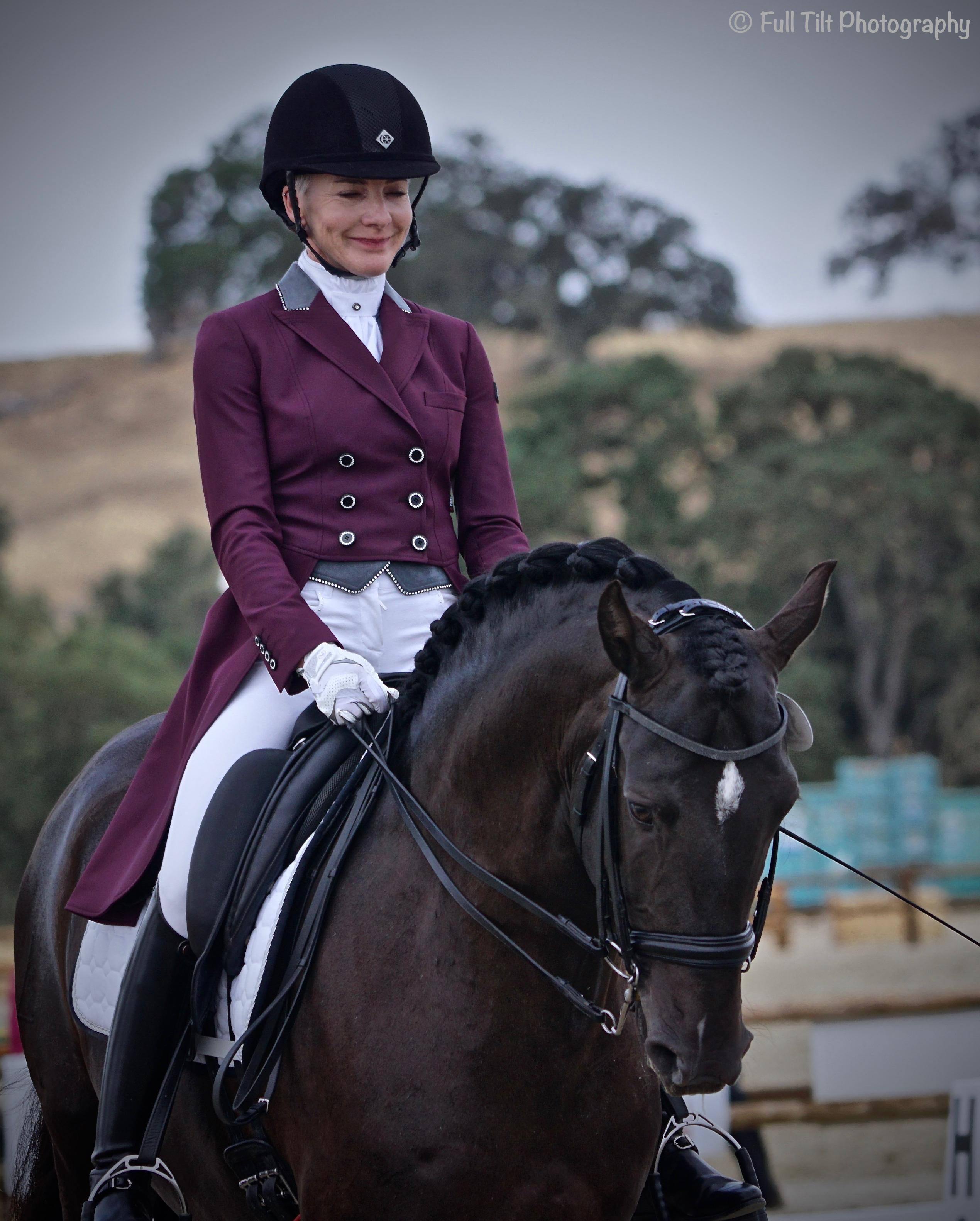 A Simple Exercise to Help You to Relax and Reset the Position of Your Shoulders When Riding
Description
Horses tend to mirror their rider's posture. A horse is much more likely to carry himself in balance and self carriage if his rider is poised and balanced in the saddle. Tension in the rider creates and perpetuates tension in the horse. And tense riders are notorious for holding tension in their shoulders! Rounded and slumped shoulders are a big problem too.
Poor posture leads to muscle imbalances in our bodies. When you slump, your chest muscles shorten and tighten, making it more difficult for you to properly use your core and back muscles. You are also then much more likely to want to grip and "hang on" to try to stay in position (especially on the bigger moving horses!), often using your hands more than your seat to try to control your horse. All of these things effect the horse negatively - the imbalance, the tension, the gripping, and the overuse of the reins.
This should be an easy fix, right? Just square your shoulders! But here's the problem… I find that just telling riders to "keep their shoulders back" rarely solves the problem. Why? Because in trying to force the shoulders back while riding a horse (along with the 50 other things that you need to be thinking about at that moment), many times the tension in the shoulders remains. Which usually means that they will creep forward again as soon as you are focusing on something else! Here is a quick, simple fix that you can incorporate often into your riding, to help you find relaxed and square shoulders in the saddle.